The Jeep Wrangler is truly a one-of-a-kind SUV, and it has been since 1941. Colorado is a perfect match for the wrangler. There are so many areas & trails that can put your jeep to the test.  Just in Southern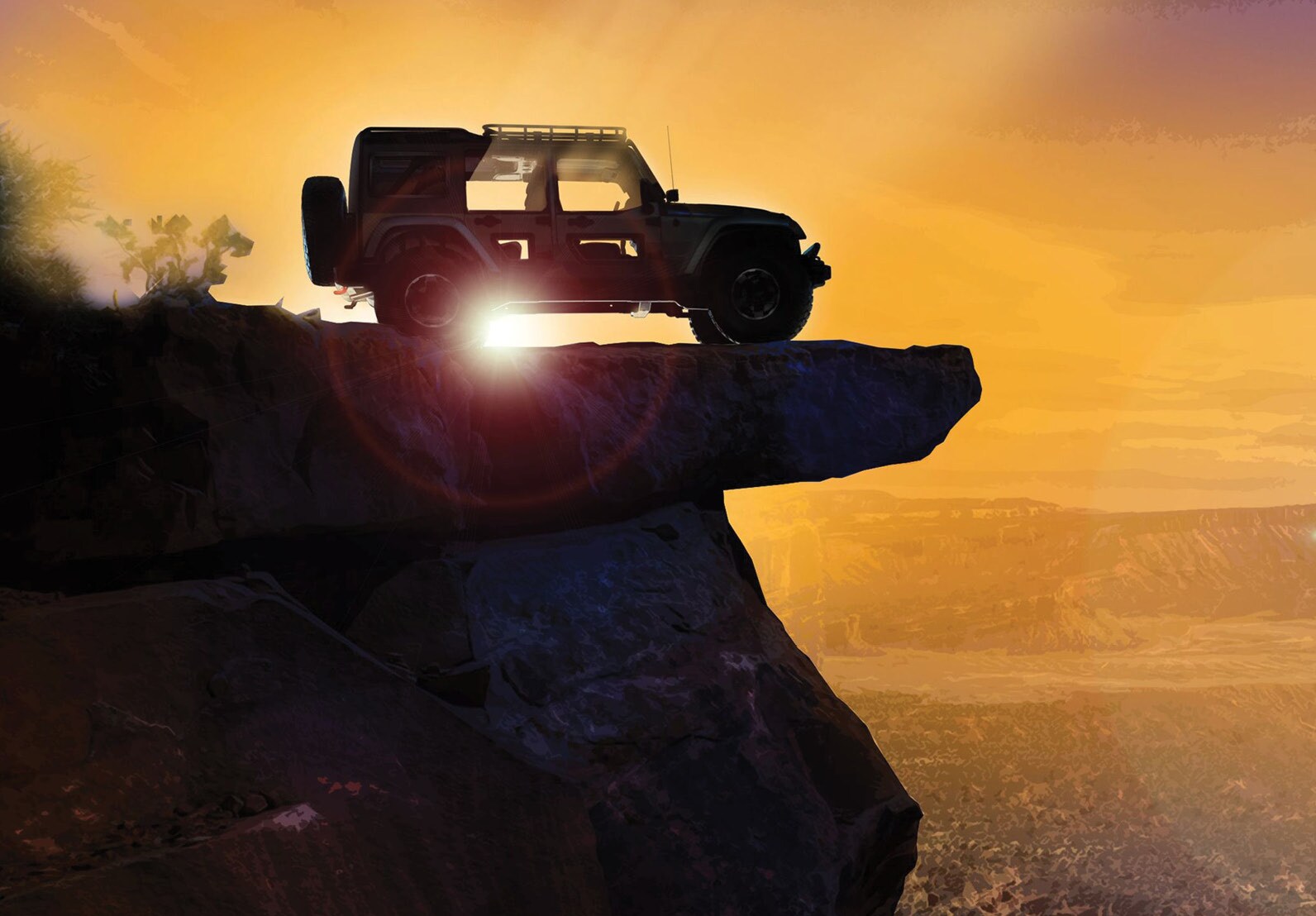 Colorado alone there are over 50 trails & scenic drives that will take your breath away. On this page City Auto Plaza has made it easy to choose your style, level and experience needed on some of Colorado's beautiful trails.  We've made maps with trails you may have been missing out on! From zero off-road experience to expert rock crawlers, we've got you covered.  Please be sure to look at our suggested ratings, trail info and beware of possible obstacles that may not be mentioned here.
If you're looking for nice & simple weekend drive near Cañon City, check out our 0-2.0 rated trails below or by clicking here.
Maybe you're looking for a little more than a 0-2 rated trail. With the appropriate equipped Wrangler & novice to intermediate driving experience the 2.5-3.0 rated trails might be more for your style. View some of Colorado's most beautiful sceneries by clicking here or go to levels 2.5-3.0 below. 
Some of you maybe equipped and ready to add some more challenging obstacles, or may even be ready to take it to the extreme. If either of these seem to fit you then the 3.5-5 levels is where you want to be.  With many 3.5 rated trails near Cañon City, these by far are not the toughest but usually even Stock Rubicons will make it through.  You'll probably have to use some technique & may need guided through in areas.  Besides the 3.5 rated trails, we've mapped out some EXTREME 4-5 level trails that are for experienced to expert drivers. Click Here or view the 3.5-5 rated trails below. 
You can also find a good mixture of easy to extreme trails right here in Fremont County, including one of Colorado's highest rated trails in Penrose, Colorado. Click Here to check them out for your self  or see local trails option below.